CORPORATE OVERVIEW
Kura Basin Operating Company LLC is an oil and gas exploration and production company operating in the East part of Georgia. The company's strategy is to identify the opportunities for exploration of energy resources to increase production in the Kura Basin.
KBOC is 100% owned by MND Georgia B.V., which is part of MND Group, a Czech company engaged primarily in oil and gas industry in Czech Republic, Ukraine, Russia, Germany and Georgia.
For more information, please visit: http://www.mnd.eu/en/
LICENSE BLOCKS
The company aims to identify the opportunities for exploration of energy resources to increase production of natural hydrocarbons in Georgia.
The operation area covers a large geographic territory of Georgia presented by XIE (Ninotsminda-Manavi) and XlC (Norio-Martkopi-North Kumisi) license blocks that, under the respective Production Sharing Agreement/Production Sharing Contract made with the Georgian Government, are operated by the joint venture companies - Ninotsminda Oil Company Ltd. and Martkopi Oil Company Ltd. the shareholder of which is MND Georgia B.V.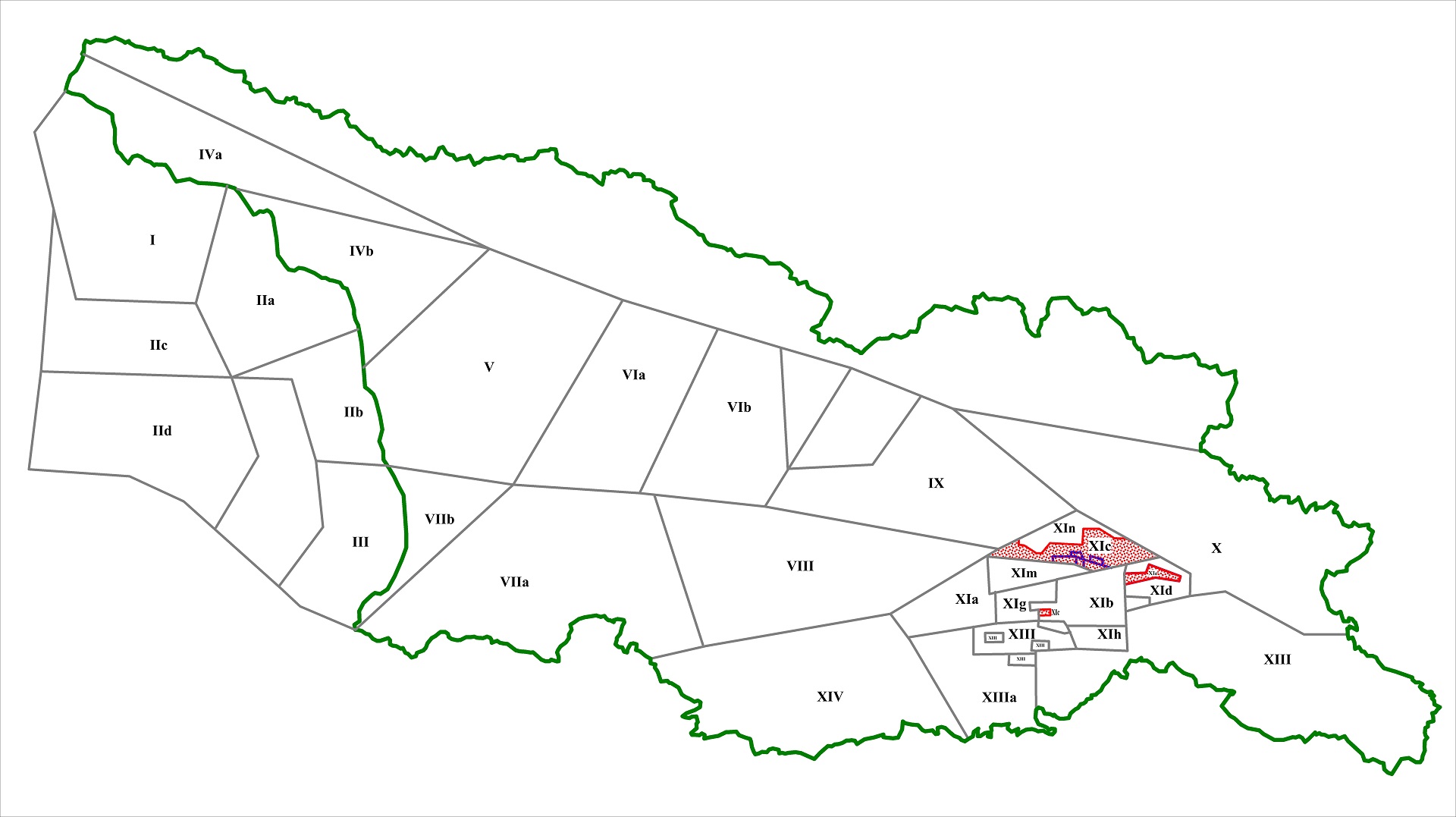 A lot of vertical wells were drilled on the Ninotsminda (Block XIE) field in the 1980's, however horizontal drilling technology was pioneered in the field since 2000. Many horizontal wells have been successfully drilled and completed resulting in a significant increase of oil and gas production.
One of the deepest wells in Georgia with TD of 5109 m is drilled within the company operated Manavi field.